FOUNDATION PROUD TO SUPPORT SMILEZONE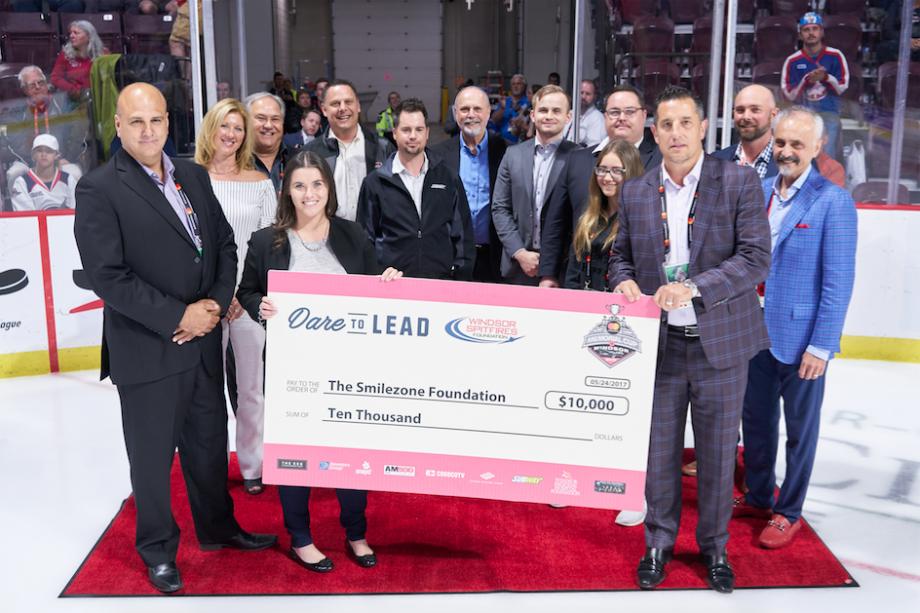 FOUNDATION PROUD TO SUPPORT SMILEZONE
Posted May 30, 2017
(Windsor, ON) - The Windsor Spitfires Foundation is proud to have worked with the Smilezone Foundation throughout the 2017 Mastercard Memorial Cup.
The foundation helped faciliate four new 'Smile Zones' at the Windsor-Essex Chidren's Aid Society prior to the tournament beginning and later launched 10 new rooms at the John McGivney Children's Centre.
The Smilezone Foundation, co-founded by former Windsor Spitfire and longtime NHL'er Adam Graves,
aims to assist children and their families facing difficult times. The objective is to create, build and transform areas (zones) in hospitals, private treatment and development centres and children clinics, in order to improve the lives of children facing illness, disabilities, physical and emotional obstacles. Ultimately putting a smile on their faces.

Congratulations and thank you the Smilezone Foundation, Windsor-Essex Children's Aid Society and to the great staff at the JMCC.